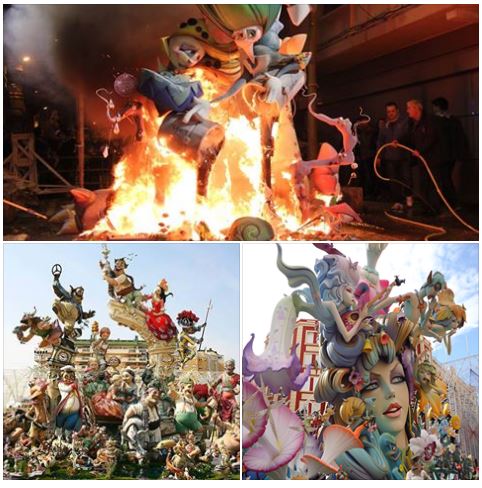 Valencia Fallas - Monday 19th March
15 euros per person
Join us for one of the biggest fiestas of the year in the Valencian Community. The Valencia Fallas is a truly spectacular fiesta with fallas dotted around all over the city from anything up to 30metres high and usually funky designs and cariacatures of well known figures so expect plenty of Donald Trump, Carles Puigdemont, Rafa Nadal and Cristiano Ronaldo Fallas amongst others.
The best ones get awarded prizes and they are then spectacularly burned to the ground.
This is an evening no to be missed and for just 15 euros why not see it first hand.
To book. call 965 055 462 or via their website
https://www.dreamworldtours.es/