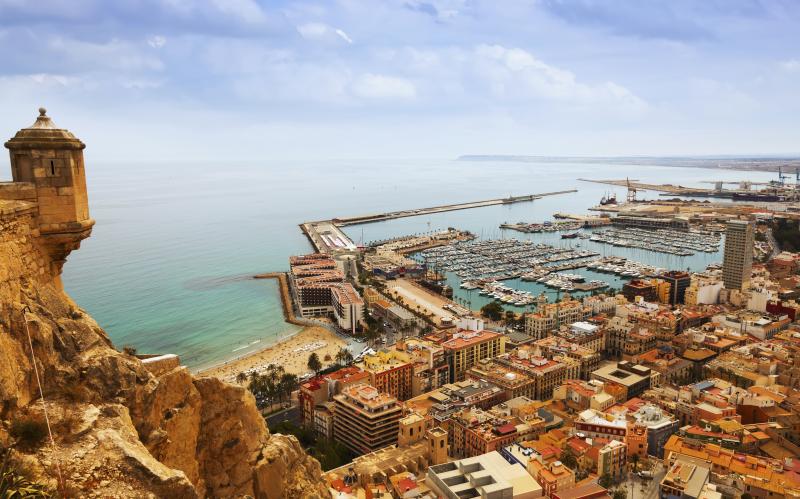 Santa Barbara Castle is a tenth century fortress which has played an important role in the history of Alicante. The imposing location is one of the main draws – from its position atop Mount Benacantil the castle provides unrivalled views of Alicante and the surrounding area, especially from 'La Torreta' or the upper keep. The Museum of the City of Alicante (MUSA) is located inside of the castle and has 10 exhibition halls covering the history of the city and the castle.
Opening times: (Oct to Mar) Daily, 10am - 8pm; (April, May, June and Sept) 10am - 10pm; (July & Aug) 10am - 12am.
Location: M­ount Benacantil. Walk, drive or take a lift (€2.70 per person) to the top from Postiguet Beach.
Price: Free.